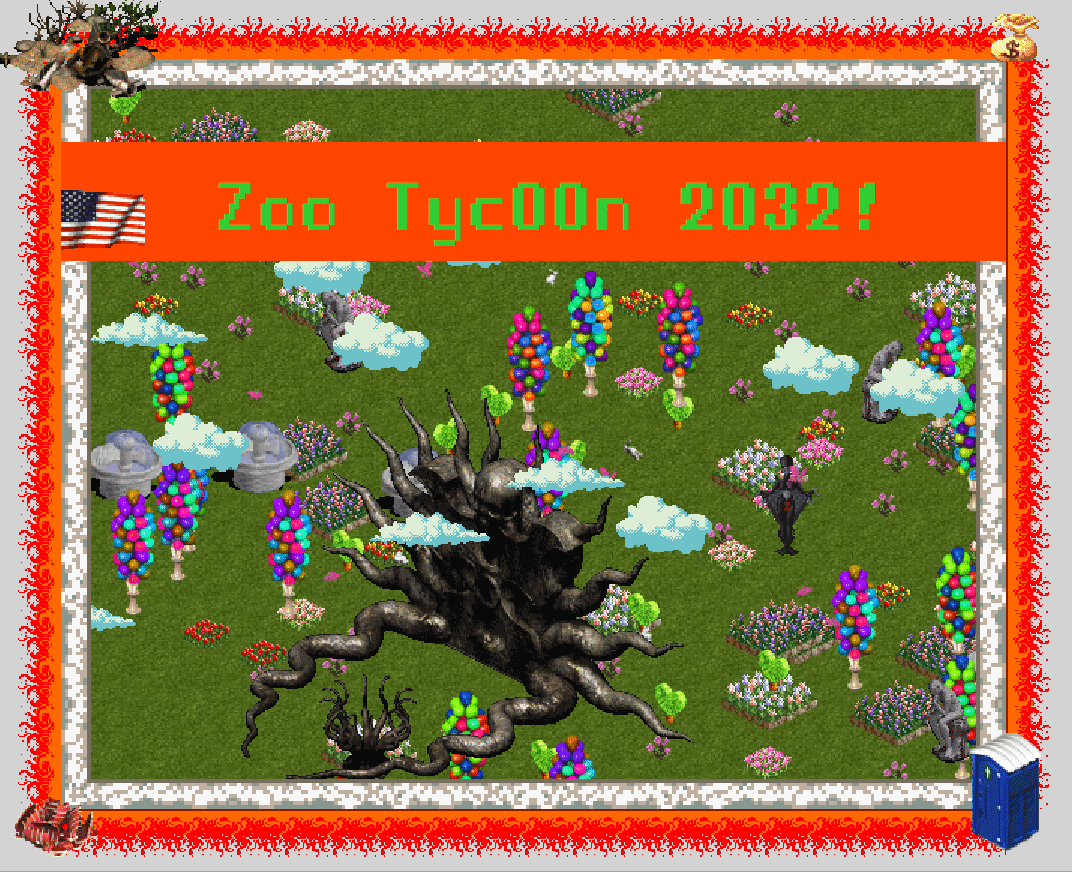 Zoo Tyc00n 2032 is a satirical take on the tycoon video game genre.
You're an eager entrepreneur, with a million dollar loan from your father in tow, on your way to set up the zoo of your dreams. There's only one problem: the rapidly warming world (due to global climate change) is making it all, just, very... annoying for you. In fact, everything around you is literally on fire as you strive to create a zoo to end all zoos!
🔥 Wow! This is totally fine! 🔥
T/W:
Climate change, Trump tweeting, & the fact that extreme wealth won't save anyone from climate disaster.
🔥 Play here →
TAKE ME TO THE ZOO
🔥 Additional coding by
Brendan Coates.
🔥 Music by
Ronen Goldstein.
🔥 Sound fx by
Karl F. Hohn
and Ronen Goldstein.