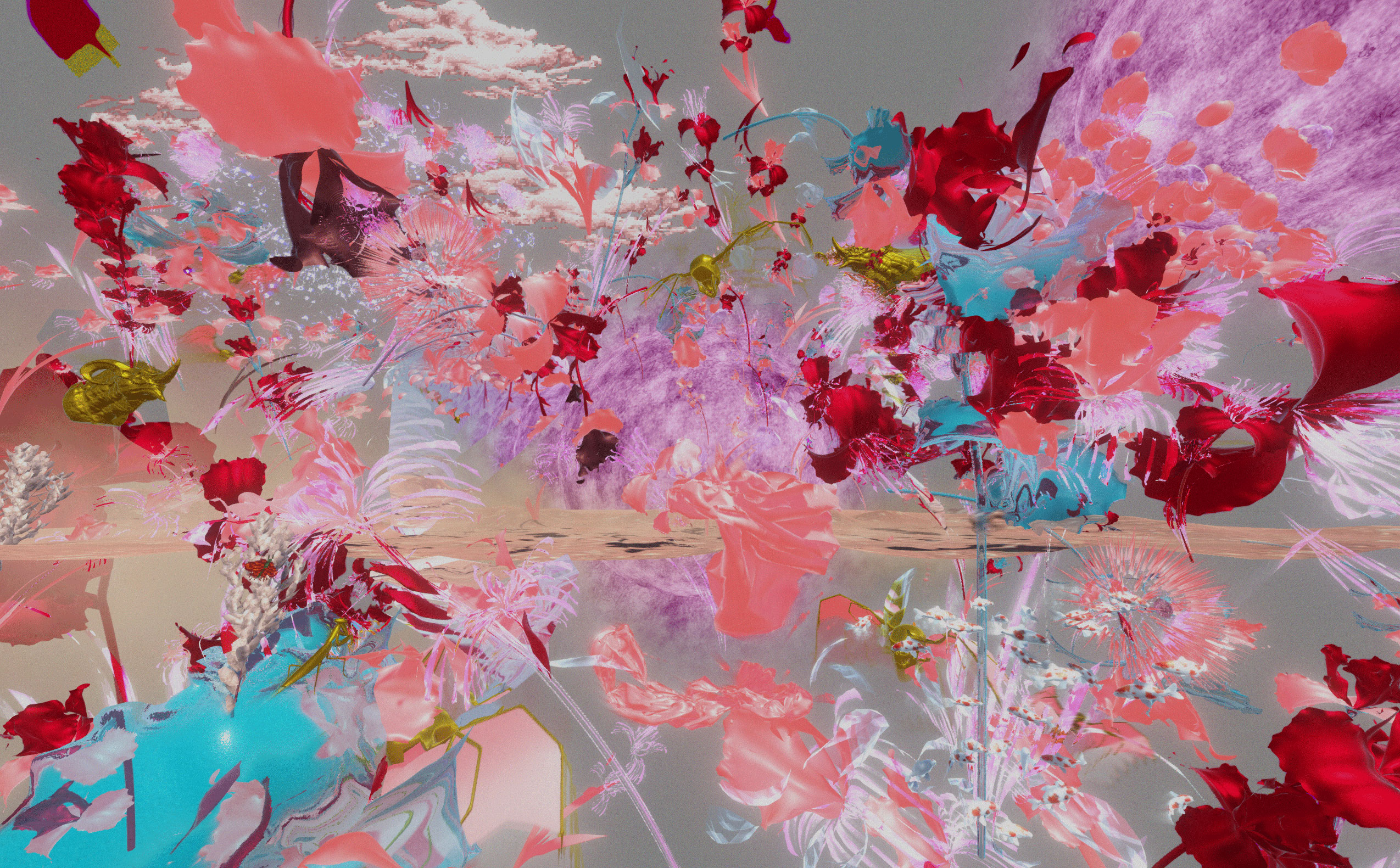 "Love Birds, Night Birds, Devil-Birds" is a nonlinear fairy tale taking the form of an interactive video game installation, and begins as a re-imagining of the surrealist story "The Debutante" by artist Leonora Carrington, in which a young woman exchanges places with a hyena, masked in a suit of human skin, for her societal debut. Extravagant dresses made of anatomical parts, glass, and pink light swirl in pastoral landscapes populated by undulating fluorescent flowers, strange monsters and deconstructed birds, who paint the sky.
Exploring the mythological idea of women's bodies as dangerous and poisonous gardens, "Love Birds," also looks to Nathaniel Hawthorne's short story, "Rappaccini's Daughter," in which a young woman develops an inexplicable immunity to the poisonous plants which her father, a medical researcher, cultivates in medieval Padua. Eventually, she, herself, mimicking the property of the plants, becomes poisonous to others.
In modern pop culture, this narrative is reflected in the character of Batman's Poison Ivy.
Original music by
Kelly Moran.
"Love Birds," was originally debuted as a 3-channel video installation with
TRANSFER Gallery's series "The Download."
You can watch the single channel video, released with Warp Records for Kelly Moran, →
here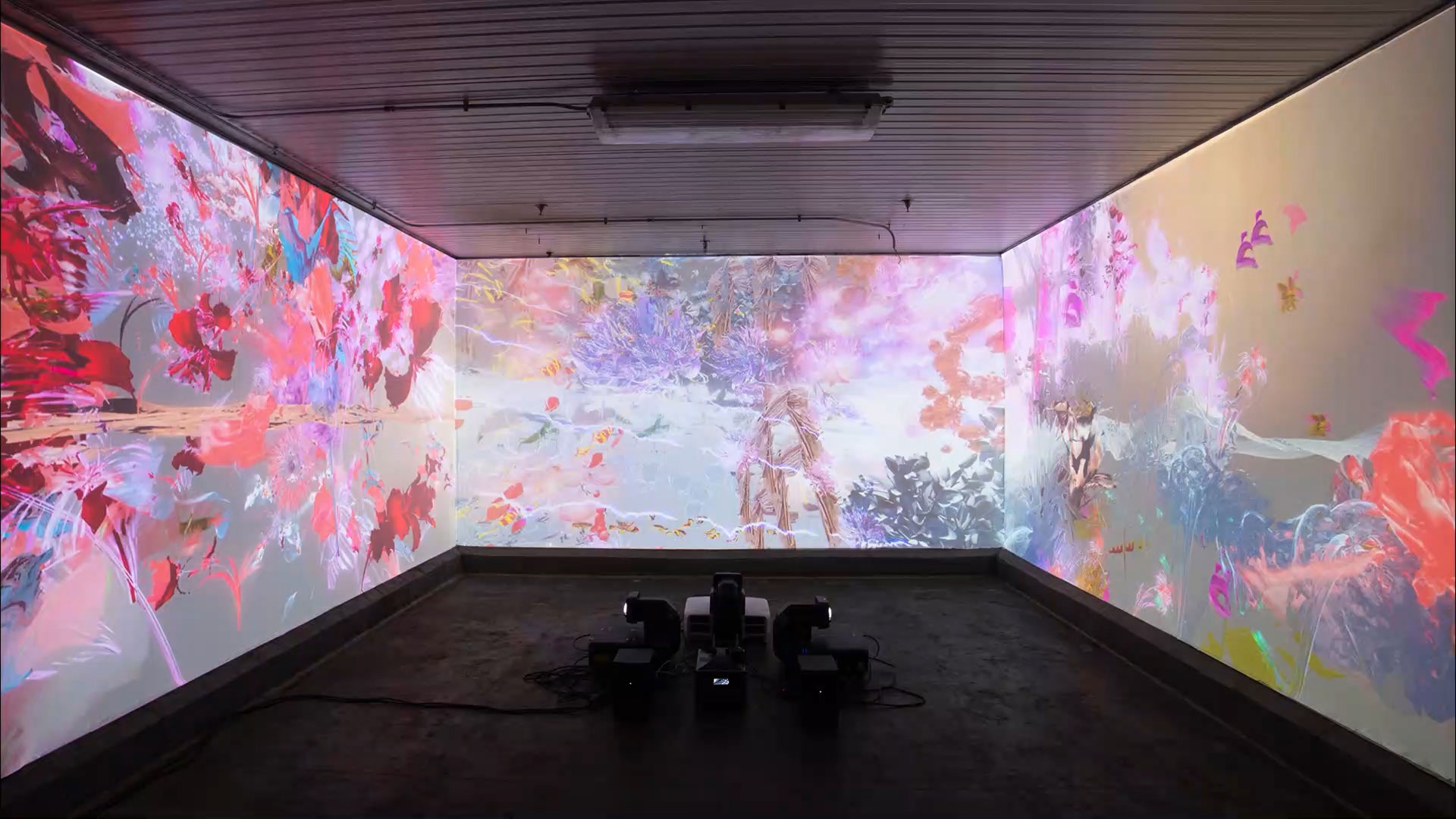 ↑ Above ↑ Love Birds installed as a three channel video.

↓ Below ↓ Stills from Love Birds